Get your footballing fix and a taste of home at McGettigan's three vibrant UAE locations.
There's always a craic to be had at McGettigan's and the fun has been ratcheted up during the 2016 European Championship.
The popular Irish pub is screening all the excitement from the tournament at their locations in Jumeirah Lake Towers and World Trade Centre in Dubai as well as Abu Dhabi venue in Al Raha.
After being founded by Jim McGettigan in Ireland in the 1960s, the bar made its way to the UAE in 2010 for its first international branch in JLT before opening locations across the world in New York and Singapore.
McGettigan's has a big following in the Emirates, especially among the Irish community, but whatever nation you're backing for the Euros, the venue welcomes all football lovers.
"The sporting atmosphere during big sporting events is nothing short of electric with crowds literally roaring – or completely silent if a match is tense enough," said a McGettigan's spokesperson.
"McGettigan's allows guests to not miss a second of the football action whilst enjoying warm, Irish hospitality, perfectly poured drinks and award winning pub grub."
The JLT location can accommodate 550 people, while the DWTC pub can fit 270 and the one situated in the capital has enough space for 300.
You won't be craning your neck to watch the play unfold on the pitch as all the locations feature more than 20 large high-definition televisions, with three giant screens at DWTC and two giant screens at JLT.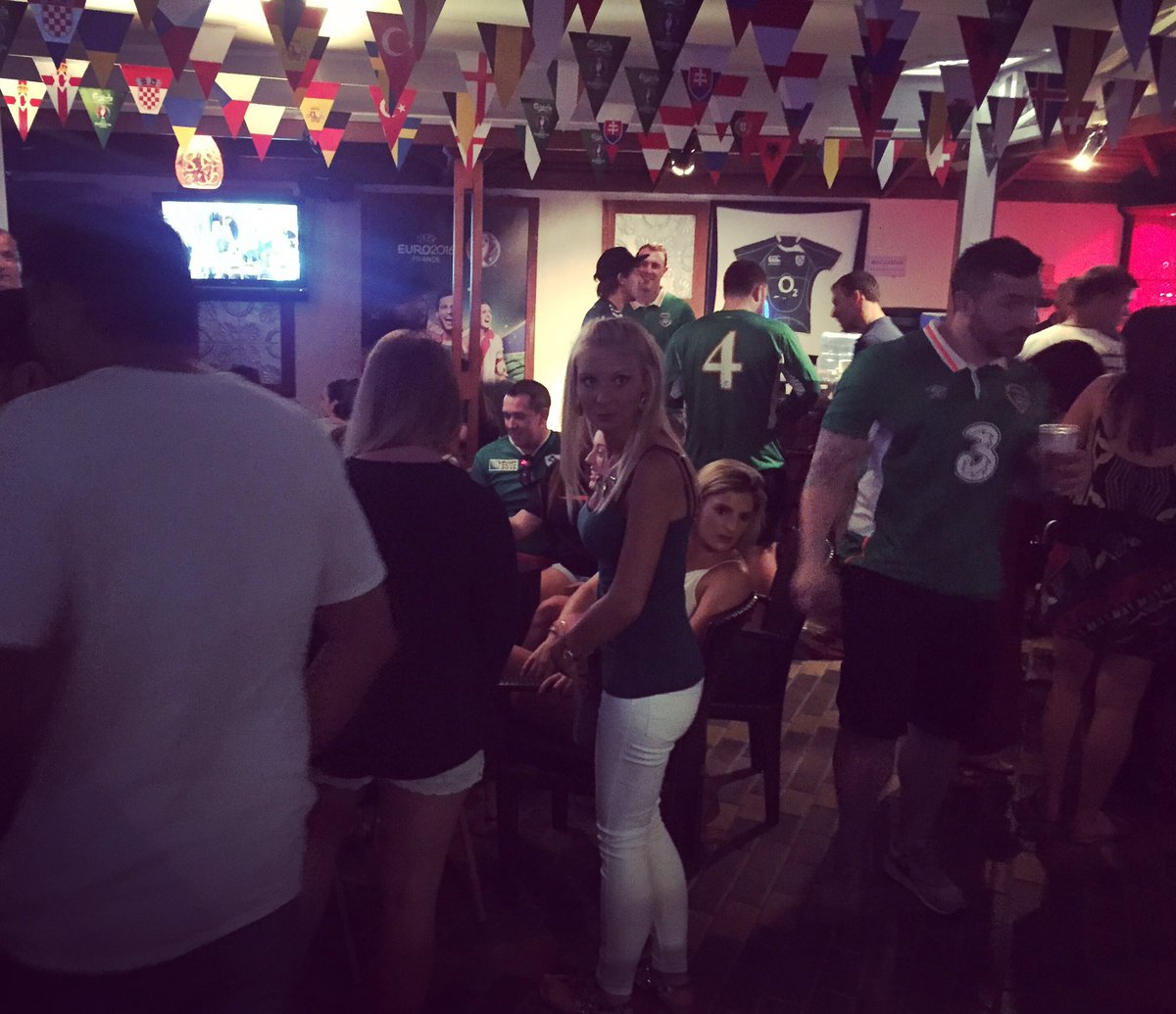 The experience wouldn't be complete, however, without McGettigan's renowned selection of pub grub and beverages. Check out what the fuss is about with their Irish breakfast, served all day, or bite into bar favourites such as fish & chips and buffalo chicken wings.
Complement the food with the beverage offers running during the Euros. Enjoy a bucket deal and 'Thirstday-feeling offer' Thursday nights, from 20:00 to 21:00 during Ramadan with Dh19 on glasses of grape and Dh25 on house drinks.
At the Abu Dhabi location, happy hour runs from 20:00 to 22:00 and for Dh159, you can enjoy a large portion of signature wings and four bottles.
The JLT branch is open from 12:00, while the other McGettigan's pubs open from 17:00 daily, with full beverage service beginning at 20:00. Visit www.mcgettigans.com for more information.
Get a taste of Ireland in the desert and watch all the exciting matches at McGettigan's.
What: Watch the Euros at McGettigan's
Where: Locations at Jumeirah Lake Towers, Dubai World Trade Centre and Abu Dhabi
When: Matches screened throughout the European Championship
Contact: Visit www.mcgettigans.com and email contact@mcgettigans.com for more information.